A Timeline of the Coronavirus in 2020

Print/Download
Best of Lifehacker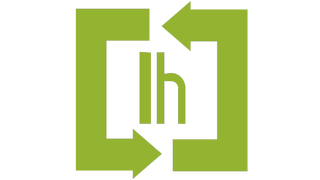 Best of LifehackerWhether we've made a complicated recipe absurdly simple, illustrated how to survive a natural disaster, or explained a political crisis in terms even your great-grandma would understand, these are some of our favorite stories from the past year.
Even though the virus that causes COVID-19 was discovered in late 2019 (hence the name), it dominated 2020. Here at Lifehacker, we've been covering it since January, so let's take a trip down memory lane and discuss what we've learned so far, month by month.
Beth is Lifehacker's Senior Health Editor. She has written about health and science for over a decade, including two books: Outbreak! and Genetics 101. Her Wilks score is 302.
January
It was in January that the first known case of the new coronavirus, not yet named, appeared in the U.S. in Washington state. We published an explainer on what the coronavirus is and whether you should worry. At the time, news coverage seemed to take sides: either "everybody panic!" or "meh, it's nothing." The public health experts I follow were taking a different tack, eyeing it cautiously and saying "don't worry, yet."
We urged readers to use their nervous energy to get a flu shot, noting correctly (in retrospect) that the less flu there is going around, the better off we all are, whether there ends up being a pandemic or not. We also predicted, incorrectly, that there would likely be more flu deaths than coronavirus deaths by the end of the year.
We also told you about the Johns Hopkins tracker, and our screenshot taken near the end of the month reported 2,886 confirmed cases. The same website is still useful today, but the global case count stands above 82 million.
May
With many businesses closed for months, we were all going a little bit stir crazy. This is the month that the documentary-style fearmongering movie Plandemic began circulating, and we published an explainer on everything it got wrong.
Meanwhile, people were spreading rumors about masks being useless or dangerous (they're neither), so we addressed those, too.
June
This many months into the pandemic, we were still learning about the virus. Some, but not all, transmission is from people who have not yet developed symptoms, and that was tricky to understand and communicate. (We had an explainer for you here.) We were also learning about "long COVID," the lingering symptoms that many people have even after they have supposedly recovered.
August
In August, we realized we were staring down cold and flu season with coronavirus still raging. Here was our guide to getting through it all, including a reminder that flu shots are still important for all the same reasons as in January (although the death statistics were reversed this time).
Phones rolled out COVID tracking features, although they were somewhat confusing and are still probably too under-utilized to be very helpful.
Prepare now for a long winter, we advised; it was too late to hope that a vaccine could save the holidays.
September
Many schools reopened. Even though we'd like to wish that children and young people are immune, it was important to point out that they suffer from COVID too. Some universities reopened, saw spikes in cases, and proceeded to blame their students.
Blame the people in charge, we argued instead. Employers, universities, and governments have far more control over the trajectory of the pandemic than any individual. And yet, we were largely left on our own. The only way to track COVID outbreaks in schools was, and I believe still is, a website run by volunteer teachers who scour news stories for mentions of the virus.
October
President Trump and many of his contacts tested positive for COVID, possibly due to a superspreader event at the Rose Garden. White House staff had been routinely tested for COVID, but masks weren't in common use. This amounted to a giant lesson in how testing isn't very useful if it's the only thing you're doing. We also took the opportunity to discuss how to know when it's safe to be around other people again after recovering from the virus.
News of a COVID outbreak in a cycling studio also drove home the point that following the rules won't always protect you, if the rules aren't actually good enough. (If cycling studios are allowed to stay open during a pandemic, stay the hell away from them, I say.)
We also had a chaotic and sometimes creative Halloween, with some people opting for indoor parties and others distributing candy on tables or staked dangerously into the ground.