Photographer captures 'face' in breaking wave at Roker

Print/Download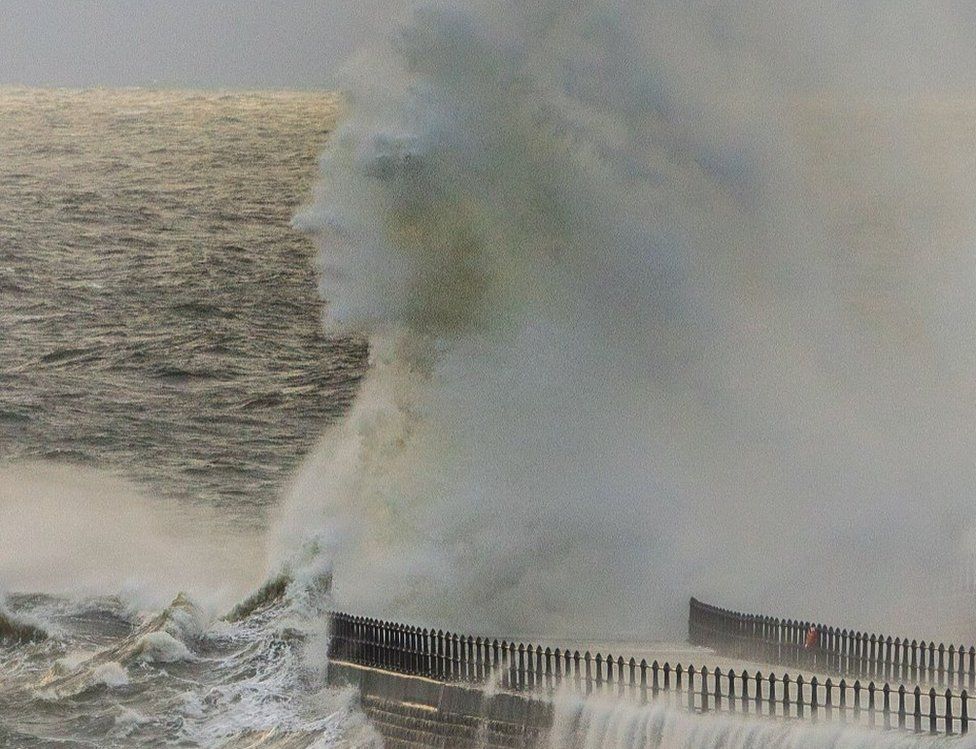 A photographer said he was stunned when he captured the shape of a face in a breaking wave at a lighthouse.
Ian Sproat took some 4,000 pictures during a 12 hour-long shoot at Roker Pier in Sunderland on Saturday.
The 41-year-old from North Tyneside said he was delighted to find the face, adding: "I just thought what the hell?"
He started his photography two years ago to help cope with mental health problems caused by the coronavirus lockdown.
Mr Sproat said his passion was capturing recognisable shapes made by waves and the seascape, and he could not believe his eyes when he came across the form of a face in profile while reviewing his images.
The photo got a big reaction when Mr Sproat, shared it on his Instagram page with the caption: "Could it be the goddess of water Amphitrite, or our beloved late Queen Elizabeth?"
The electrician told the BBC it was not the best picture in terms of composition but he was delighted with it.
He said photography had started as a hobby: "I really struggled through lockdown, it hit so hard and I was really stressed with my business.
"I needed something where I could get my peace and I found that with photography because you are just in the moment and it takes your mind off of everything else.
"Every day is a challenge and if you don't get the picture, you know there is always tomorrow to try again."
"It changed my life, I'm a different person now."
Related Internet Links
The BBC is not responsible for the content of external sites.